7:48 pm
[skeezerbeans1]

A Year Passed (Heath Video)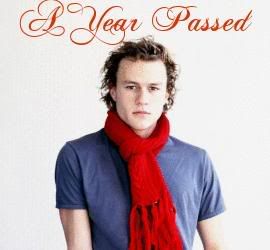 A tribute to his life's work, film by film
this way...
9:51 pm
[skeezerbeans1]

In Loving Memory: Heath Ledger (video to honor his life's work)
Watch it on Youtube
I have been so distraught over his death this past week. This is the only way I knew how to deal with it. I poured my heart into a video remembering and honoring his life's work. I hope it does him justice. I'll miss him so much.
(
Video, download links and words about Heath under this cut...
Collapse
)
Current Mood:
crushed